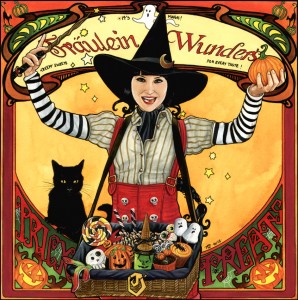 Fräulein Wunder, das Kinkerlitzchen und ich wünschen euch allen einen schaurig-schönen 31. Oktober!
Something´s clawing at my neck
I guess it´s the Boggie-Man from under my bed.
He comes alive when I´m asleep
to hunt all down my pleasant dreams.
Tonight´s the night he´ll have most fun
cause Halloween has just begun.
PS: Die unzensierte Version meines Halloween-Bildes von 2012, gibt es übrigens HIER.