If I had the choice, I would probably draw exclusively for role-playing games. But unfortunately the scene is too small for that and the weekly shopping list too long. Nevertheless, it works out every now and then, when something particularly appeals to me. That was the case a while ago with NoReturn, an RPG newcomer that comes with an artbook. I just couldn't say no. Nobody can exclusively illustrate coloring books and children's books. ;-) The following text was written by Manni Altenschmidt, the brains and heart of NoReturn.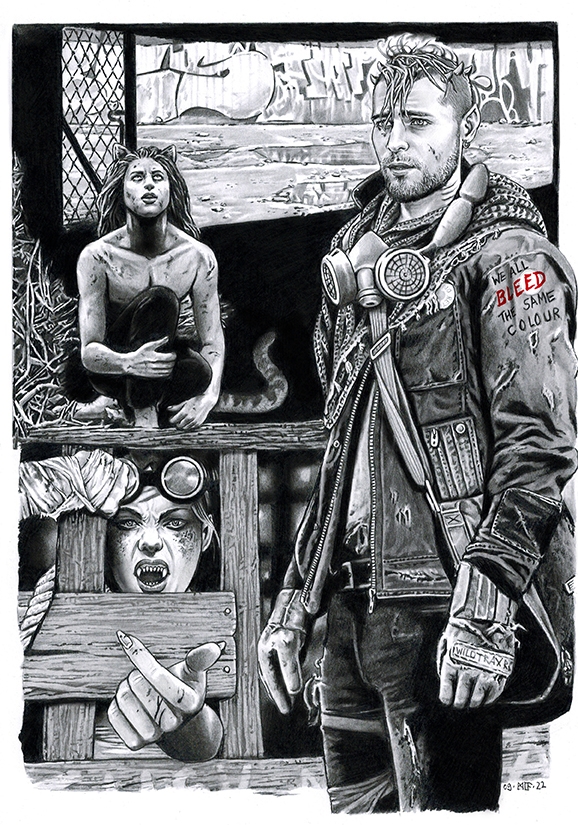 ---
Was ist NoReturn?
In dem Rollenspiel NoReturn geht es um eine dystopische Zukunft, die auf dem Grad zwischen Endzeit und Sci-Fi balanciert. Das totalitäre Regime des Zentrums ist an der Macht. Die Macht über die Menschheit. Regierungen, Religionen, Sprache und die Geschichtsschreibung sind in der Kontrolle des Zentrums aufgegangen.
Lebt man in den so genannten Zitadellstädten, ist man dem Zentrum von Geburt bis zum Tode ausgeliefert. Außerhalb dieser Megametropolen herrscht das Chaos. PSI-begabte Kinder, Tier-Mensch-Mutanten, Krankheiten, Viren, robotisch augmentierte Kopfgeldjäger und dazwischen Menschen, die ihren Weg zum Überleben suchen.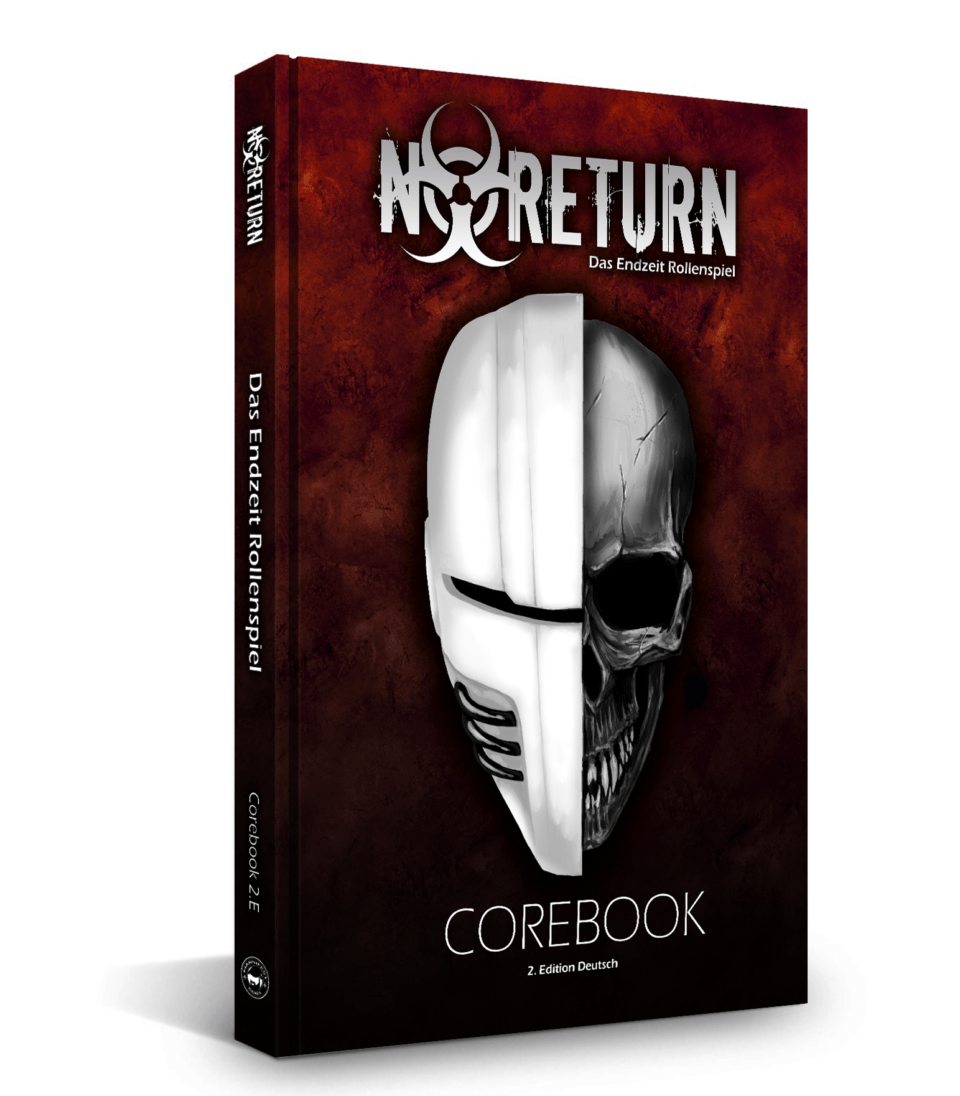 Als gigantische Sandbox ist die Welt modular und erwachsen. Das integrierte Moralsystem unterstreicht die komplexe Situation und die Persönlichkeitsentwicklung der Charaktere. Trotz großer Freiheit im Handeln sind die übrigen Regeln simpel und intuitiv gehalten. Mechaniken der Regeln und die Spielwelt gehen bei NoReturn Hand in Hand, ohne aus dem Ambiente zu reißen.
Die gezeigten Bilder sind Teil der Visual Anthologie "The Art of NoReturn", die zusammen mit der zweiten Edition von NoReturn, am 29.3.2023 in Crowdfunding auf Game on Tabletop geht. Viele weitere tolle und innovative Kooperationen finden auch ihren Weg in dieses Crowdfunding, wodurch es in seinem Umfang und mit den dazugehörigen Projekten zu etwas, dass die deutschensprachige Rollenspielszene noch nie erlebt hat.
Verlegt und entwickelt wird das ganze durch Mannifest Games. Was den Manni mächtig stolz macht. Außerdem freut der sich wie Bolle darüber so viele tolle Leute, wie Mia Steingräber, mit an Board zu wissen. Danke! Euch allen eine schöne Weihnachtszeit und schaut gerne auf www.mannifest-games.de vorbei, und abonniert den Newsletter, damit ihr auf dem Laufenden bleibt.