I love to read! But unfortunately I have generally little time to sink into book worlds. But when I find the time, then it is almost always literature for young adults that inspire me the most! In bookstores I'm actually (almost) only interested in the children's and young adult book section. Maybe because you can find the most beautiful covers there. ;-)
Unwind
My absolute favorite are the Unwind book series by Neal Shusterman! Great writing, captivating and with great characters. A series where I'm always amazed that it hasn't been made into a movie or a series yet (maybe fortunately!).
Potter & Percy
I always liked Harry Potter too, but by now Percy Jackson has probably knocked Harry off his broom. Rick Riordan's stories may not be particularly varied, but the world he creates is just great, as is his humor. And Percy is one of the coolest heroes ever!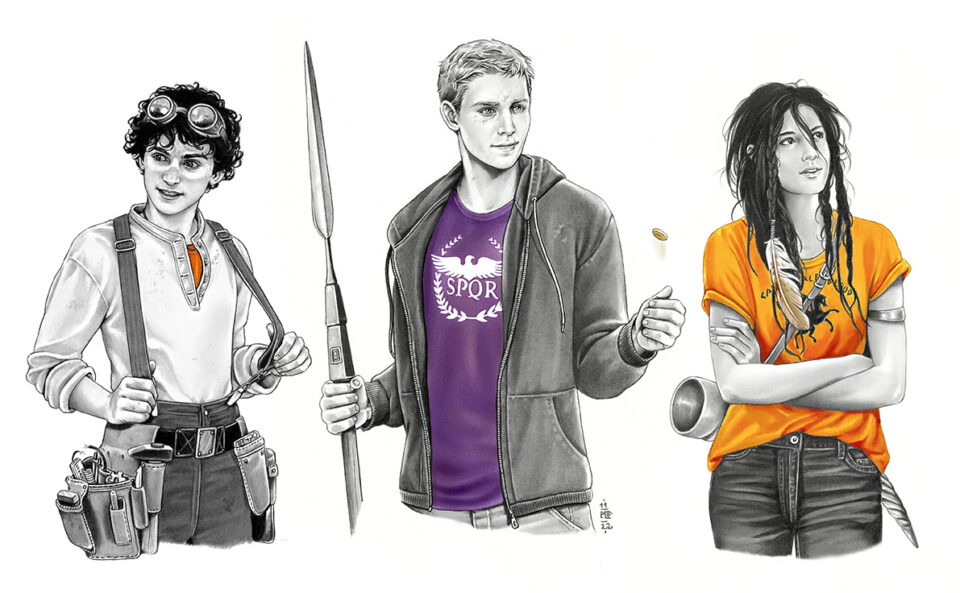 Heroes of Olympus
Above, though, on todays new illustration, there are three demigods from the sequel series Heroes of Olympus, which is aimed at slightly older kids (there's a lot of love stuff in there. ;-)
Leo Valdez, son of Hephaestus
Jason Grace, son of Zeus (or rather Jupiter, since he's actually a hero of Rome, rather than of ancient Greece)
Piper McLean, his girlfriend and daughter of Aphrodite
To learn more about them, I recommend reading the books, of course. =)
Bonus Picture
Also added here: my illustrations of Nico DiAngelo, Percy and Annabeth Chase from the last year.