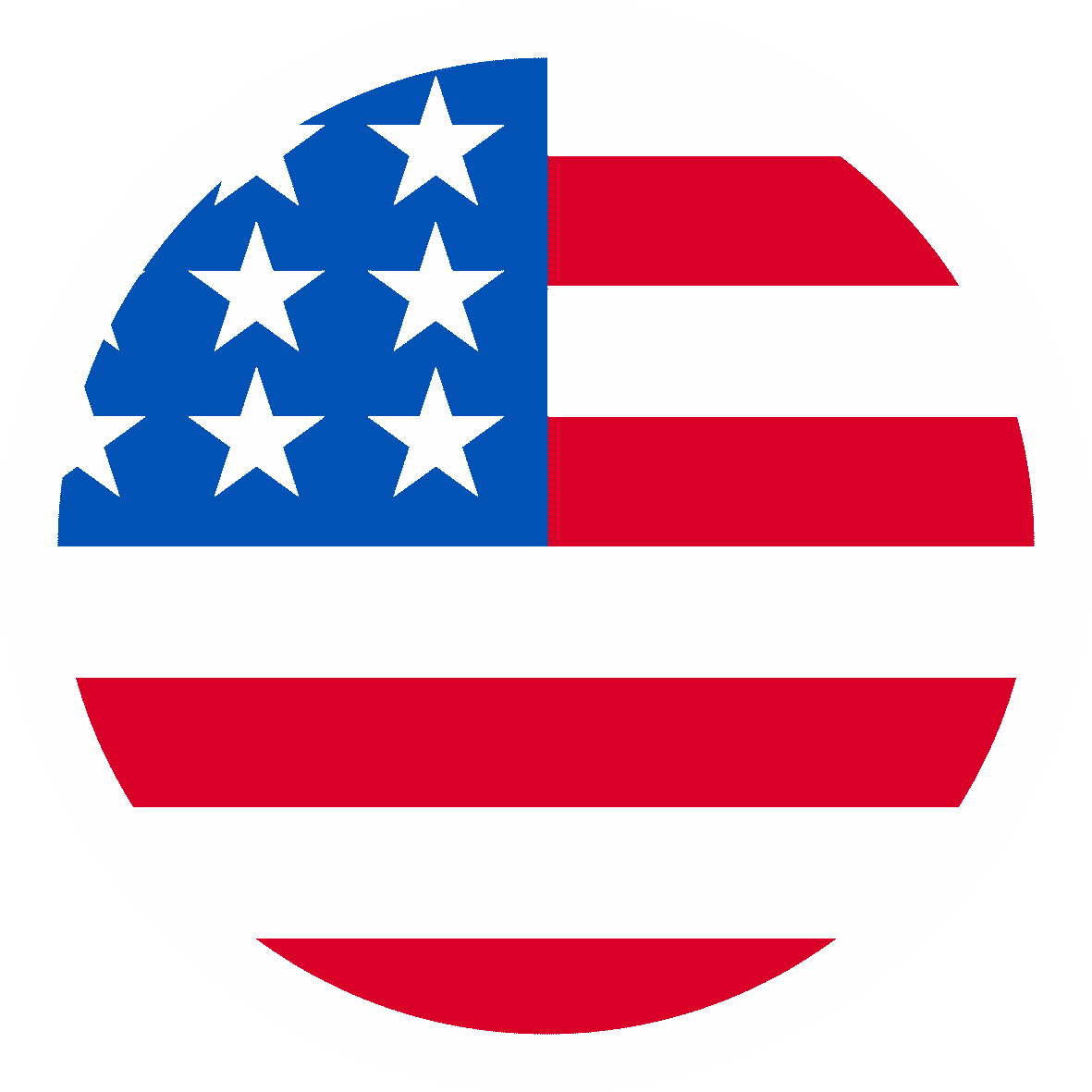 Chapter 1: Scope
Paragraph 1: The following General Terms and Conditions (hereinafter: GTC) apply to all contracts (delivery of goods offered in the online store) between "Mia Steingräber – Art & Illustration" (hereinafter: Seller) and a consumer (hereinafter: Customer). For each order, the version of the GTC valid at the time applies. The seller contradicts deviating agreements as long as she does not agree to them in writing.
Paragraph 2: The Customer within the scope of these General Terms and Conditions is any natural person who enters into a legal transaction for purposes that can predominantly be attributed neither to his commercial nor to his independent professional activity.
Chapter 2: Conclusion of contract
Paragraph 1: The following regulations for the conclusion of the contract apply to orders placed via the internet store "Mia Steingräber – Art & Illustration", to be found at: www.mia-steingraeber.de/my-shop.
Paragraph 2: The product descriptions and presentation of the goods do not constitute binding offers by the seller, but serve as non-binding invitations to the customer to order goods, as well as the submission of a binding offer on the part of the customer.
Paragraph 3: In the event of the conclusion of a contract, the contract shall be concluded with the seller named in the imprint (www.mia-steingraeber.de/legal-notice).
Paragraph 4: The acceptance of the offer is made in writing by e-mail or by requesting the customer to pay for the ordered goods by the seller or by sending the ordered goods within seven (7) days. After the expiration of the period without confirmation by e-mail, request for payment or shipment of the ordered goods, the offer is considered rejected.
Paragraph 5: Upon receipt of an order in the Seller's Internet store, the Customer makes a binding offer to enter into a contract within the framework of the automated ordering process by successfully completing this ordering process. The customer must ensure that his contact details provided there (name, e-mail address, postal address) are correct.
Paragraph 6: The seller confirms receipt of the order by an automatically generated e-mail (confirmation of receipt). In it, the customer receives his order data and the GTC.
Chapter 3: Right of withdrawal
Paragraph 1: The customer has the right to revoke this contract without giving any reason. The revocation period is fourteen (14) days from the day on which he took possession of the goods.
Paragraph 2: To exercise the right of withdrawal, the customer must inform an informal but clear statement (for example, a postal letter or e-mail) of his decision to withdraw from the contract.
Paragraph 3: If the customer cancels this contract, the seller must return to him all payments received from the customer (including shipping costs). For this repayment, the Vendor shall, if possible, use the same payment method as the Customer previously used. Additional charges are not provided for. The Seller may refuse repayment until it has received the goods back. Thereafter, the Seller has fourteen (14) days to inspect the goods for damage (see paragraph 4) and make the repayment.
Paragraph 4: The customer must return the goods immediately and at the latest within fourteen (14) days from the day on which he informed the seller of the cancellation of this contract. The Customer shall bear the costs of the return shipment and shall provide comparable safe packaging and at least the same insurance coverage as for the original shipment. Deviations from the original condition of the goods (modifications by the customer, damage, etc.) will result in a reduction of the repayment as determined by the seller.
Paragraph 5: The right of withdrawal does not apply to customers outside the European Union.
Chapter 4: Prices and payment
Paragraph 1: The prices stated in the online store are total prices and include the statutory sales tax and other price components. In addition, there are the shipping costs shown in chapter 5 and in the respective product offer.
Paragraph 2: During the ordering process, the customer has the option to choose between payment in advance or via PayPal.
Paragraph 3: If the customer has chosen payment in advance, he undertakes to pay the purchase price immediately after conclusion of the contract. He will automatically receive the bank details by e-mail.
Paragraph 4: If the customer has chosen payment by PayPal, the payment will be processed by PayPal (Europe) S.à r.l. et Cie, S.C.A., 22-24 Boulevard Royal, L-2449 Luxembourg. The PayPal terms of use apply: https://www.paypal.com/de/webapps/mpp/ua/useragreement-full. If the Customer does not have a PayPal account, the following terms of use apply: https://www.paypal.com/de/webapps/mpp/ua/privacywax-full.
Chapter 5: Shipping costs and delivery
Paragraph 1: Unless otherwise stated in the product description, all goods are ready for immediate shipment. Delivery will be made no later than 5 business days after receipt of payment.
Paragraph 2: Shipping will be made to the delivery address specified by the customer during the ordering process. Additional costs (return by the delivery company or similar) due to incorrect information on the part of the customer must be borne by the customer.
Paragraph 3: The risk of accidental loss and accidental deterioration of the sold item, even in the case of mail order purchase, only passes to the buyer when the item is handed over to the buyer.
Paragraph 4: Shipping costs are calculated according to the following scale:
1. Booklet Art (uninsured shipping):
Germany (1.95 EUR)
European Union (5.95 EUR)
Everywhere else (10.95 EUR).
2. Book Art (insured shipping):
Germany (4.95 EUR)
European Union (7.95 EUR)
Everywhere else (10.95 EUR).
3. Small Art (insured shipping):
Germany (5.95 EUR)
European Union (7.95 EUR)
Everywhere else (7.95 EUR).
4. Art (insured shipping):
Germany (11.95 EUR)
European Union (29.95 EUR)
Everywhere else (69.95 EUR).
Chapter 6: Retention of Title
The seller retains ownership of the goods until full payment of the purchase price owed.
Chapter 8: Warranty
Paragraph 1: If the purchased goods are demonstrably defective, the statutory warranty provisions shall apply.
Paragraph 2: The customer is required to complain about goods with clear transport damage to the shipping company. In addition, he informs the seller. However, even if he fails to do so, his statutory or contractual claims for defects shall not expire.
Chapter 9: Applicable law
The contractual relationship between the Customer and the Vendor shall be governed by the laws of the Federal Republic of Germany.
Chapter 10: Contract language
German and/or English shall be the contractual language.
Chapter 11: Arbitration
The seller is not obliged to a dispute resolution procedure before a consumer arbitration board.
Status: January 2023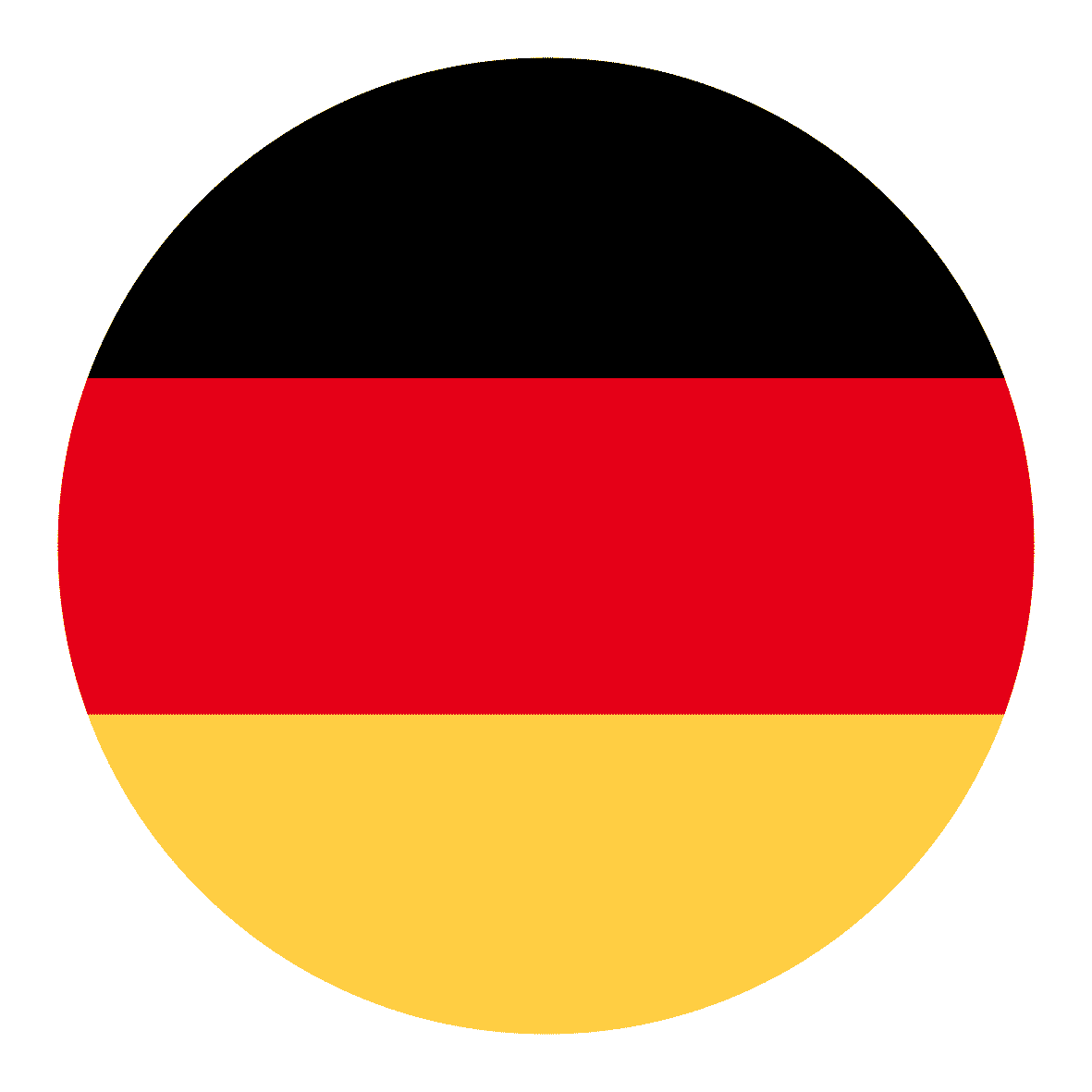 Kapitel 1: Geltungsbereich
Absatz 1: Die folgenden Allgemeinen Geschäftsbedingungen (nachfolgend: AGB) gelten für alle Verträge (Lieferung von im Online-Shop angebotenen Waren) zwischen "Mia Steingräber – Art & Illustration" (nachfolgend: Verkäuferin) und einem Verbraucher (nachfolgend: Kunde). Für jede Bestellung greift die zum Zeitpunkt gültige Fassung der AGB. Abweichenden Vereinbarungen widerspricht die Verkäuferin, solange sie diesen nicht schriftlich zustimmt.
Absatz 2: Kunde ihm Rahmen dieser AGB ist jede natürliche Person, die ein Rechtsgeschäft zu Zwecken abschließt, die überwiegend weder ihrer gewerblichen noch ihrer selbständigen beruflichen Tätigkeit zugerechnet werden können.
Kapitel 2: Vertragsschluss
Absatz 1: Die folgenden Regelungen zum Vertragsabschluss gelten für Bestellungen über den Internetshop "Mia Steingräber – Art & Illustration", zu finden unter: www.mia-steingraeber.de/my-shop.
Absatz 2: Die Produktbeschreibungen und Präsentation der Waren stellen keine verbindlichen Angebote der Verkäuferin dar, sondern dienen als unverbindliche Aufforderungen an den Kunden, Waren zu bestellen, sowie der Abgabe eines verbindlichen Angebots seitens des Kunden.
Absatz 3: Im Falle des Vertragsschlusses kommt der Vertrag mit der im Impressum (www.mia-steingraeber.de/legal-notice) genannten Verkäuferin zustande.
Absatz 4: Die Annahme des Angebots erfolgt schriftlich per E-Mail oder durch Aufforderung des Kunden zur Zahlung der bestellten Waren durch die Verkäuferin oder durch Zusendung der bestellten Ware innerhalb von sieben (7) Tagen. Nach Ablauf der Frist ohne Bestätigung per E-Mail, Zahlungsaufforderung oder Sendung der bestellten Ware gilt das Angebot als abgelehnt.
Absatz 5: Bei Eingang einer Bestellung im Internetshop der Verkäuferin gibt der Kunde im Rahmen des automatisierten Bestellprozesses ein verbindliches Vertragsangebot ab, indem er diesen Bestellprozess erfolgreich durchläuft. Der Kunde muss sicherstellen, dass seine dort angegebenen Kontaktdaten (Name, E-Mail-Adresse, Postanschrift) korrekt sind.
Absatz 6: Die Verkäuferin bestätige den Eingang der Bestellung durch eine automatisch generierte E-Mail (Eingangsbestätigung). Darin erhält der Kunde seine Bestelldaten und die AGB.
Kapitel 3: Widerrufsrecht
Absatz 1: Der Kunde hat das Recht, ohne Angabe von Gründen diesen Vertrag zu widerrufen. Die Widerrufsfrist beträgt vierzehn (14) Tage, ab dem Tag, an dem er die Waren in Besitz genommen hat.
Absatz 2: Um das Widerrufsrecht auszuüben, muss der Kunde eine formlose, aber eindeutige Erklärung (z. B. ein postalischer Brief oder eine E-Mail) über seinen Entschluss, den Vertrag zu widerrufen, informieren.
Absatz 3: Wenn der Kunde diesen Vertrag widerruft, muss die Verkäuferin ihm alle Zahlungen, die sie vom Kunden erhalten hat (einschließlich der Versandkosten) zurück zahlen. Für diese Rückzahlung verwendet die Verkäuferin nach Möglichkeit denselben Zahlungsweg wie der Kunde zuvor. Zusätzliche Entgelte sind nicht vorgesehen. Die Verkäuferin kann die Rückzahlung verweigern, bis sie die Waren wieder zurückerhalten hat. , Danach hat die Verkäuferin vierzehn (14) Tage Zeit die Ware auf Beschädigung zu prüfen (siehe Absatz 4) und die Rückzahlung vorzunehmen.
Absatz 4: Der Kunde hat die Ware unverzüglich und spätestens binnen vierzehn (14) Tagen ab dem Tag, an dem er die Verkäuferin über den Widerruf dieses Vertrages unterrichtet hat, zurück zu senden. Der Kunde trät die Kosten der Rücksendung und sorgt für eine vergleichbar sichere Verpackung sowie mindestens denselben Versicherungsschutz wie bei der ursprünglichen Sendung. Abweichungen vom Ursprungszustand der Ware (Modifikationen durch den Kunden, Beschädigungen etc.) führen zu einer Minderung der Rückzahlung nach Maßgabe der Verkäuferin.
Absatz 5: Das Widerrufsrecht gilt nicht für Kunden außerhalb der Europäischen Union.
Kapitel 4: Preise und Zahlung
Absatz 1: Die im Online-Shop angegebenen Preise sind Gesamtpreise und enthalten die gesetzliche Umsatzsteuer und sonstige Preisbestandteile. Hinzu kommen die unter Kapitel 5 und beim jeweiligen Warenangebot ausgewiesenen Versandkosten.
Absatz 2: Der Kunde hat während des Bestellvorgangs die Möglichkeit zwischen einer Zahlung per Vorkasse oder per PayPal zu wählen.
Absatz 3: Hat der Kunde die Zahlung per Vorkasse gewählt, so verpflichtet er sich, den Kaufpreis unverzüglich nach Vertragsschluss zu zahlen. Die Bankverbindung erhält er automatisch per E-Mail.
Absatz 4: Hat der Kunde die Zahlung per Paypal gewählt, so erfolgt die Zahlungsabwicklung über PayPal (Europe) S.à r.l. et Cie, S.C.A., 22-24 Boulevard Royal, L-2449 Luxembourg. Es gelten die PayPal-Nutzungsbedingungen: https://www.paypal.com/de/webapps/mpp/ua/useragreement-full. Falls der Kunde kein PayPal-Konto besitzt, gelten folgende Nutzungsbedingungen: https://www.paypal.com/de/webapps/mpp/ua/privacywax-full.
Kapitel 5: Versandkosten und Lieferung
Absatz 1: Sofern in der Produktbeschreibung nicht anders angegeben, sind alle Waren sofort versandfertig. Die Lieferung erfolgt spätesten innerhalb von 5 Werktagen nach Zahlungseingang.
Absatz 2: Der Versand erfolgt an die vom Kunden während des Bestellprozesses angegebene Lieferadresse. Zusätzliche Kosten (Rücksendung durch das Lieferunternehmen o.ä.) durch fehlerhafte Angaben seitens des Kunden hat dieser zu tragen.
Absatz 3: Die Gefahr des zufälligen Untergangs und der zufälligen Verschlechterung der verkauften Sache geht auch beim Versendungskauf erst mit der Übergabe der Sache an den Käufer auf diesen über.
Absatz 4: Versandkosten werden nach folgender Staffelung berechnet:
1. Heftkunst (unversicherter Versand):
Deutschland (1,95 EUR)
Europäische Union (5,95 EUR)
Überall sonst (10,95 EUR)
2. Buchkunst (versicherter Versand):
Deutschland (4,95 EUR)
Europäische Union (7,95 EUR)
Überall sonst (10,95 EUR)
3. Kleinkunst (versicherter Versand):
Deutschland (5,95 EUR)
Europäische Union (7,95 EUR)
Überall sonst (7,95 EUR)
4. Kunst (versicherter Versand):
Deutschland (11,95 EUR)
Europäische Union (29,95 EUR)
Überall sonst (69,95 EUR)
Kapitel 6: Eigentumsvorbehalt
Die Verkäuferin behält sich das Eigentum an der Ware bis zur vollständigen Bezahlung des geschuldeten Kaufpreises vor.
Kapitel 8: Gewährleistung
Absatz 1: Sofern die erworbene Ware nachweislich mangelhaft ist, gelten die gesetzlichen Gewährleistungsregelungen.
Absatz 2: Der Kunde ist angehalten, Ware mit eindeutigen Transportschäden beim Versandunternehmen zu beanstanden. Zusätzlich informiert er die Verkäuferin. Selbst bei Nichtbeachtung dieser Gebote erlöschen seine gesetzlichen oder vertraglichen Mängelansprüche jedoch nicht.
Kapitel 9: Anwendbares Recht
Die Vertragsbeziehung zwischen Kunde und Verkäuferin regelt das Recht der Bundesrepublik Deutschland.
Kapitel 10: Vertragssprache
Als Vertragssprache stehen Deutsch und/oder Englisch zur Verfügung.
Kapitel 11: Steitschlichtung
Die Verkäuferin ist zu einem Streitbeilegungsverfahren vor einer Verbraucherschlichtungsstelle nicht verpflichtet.
Stand: Januar 2023